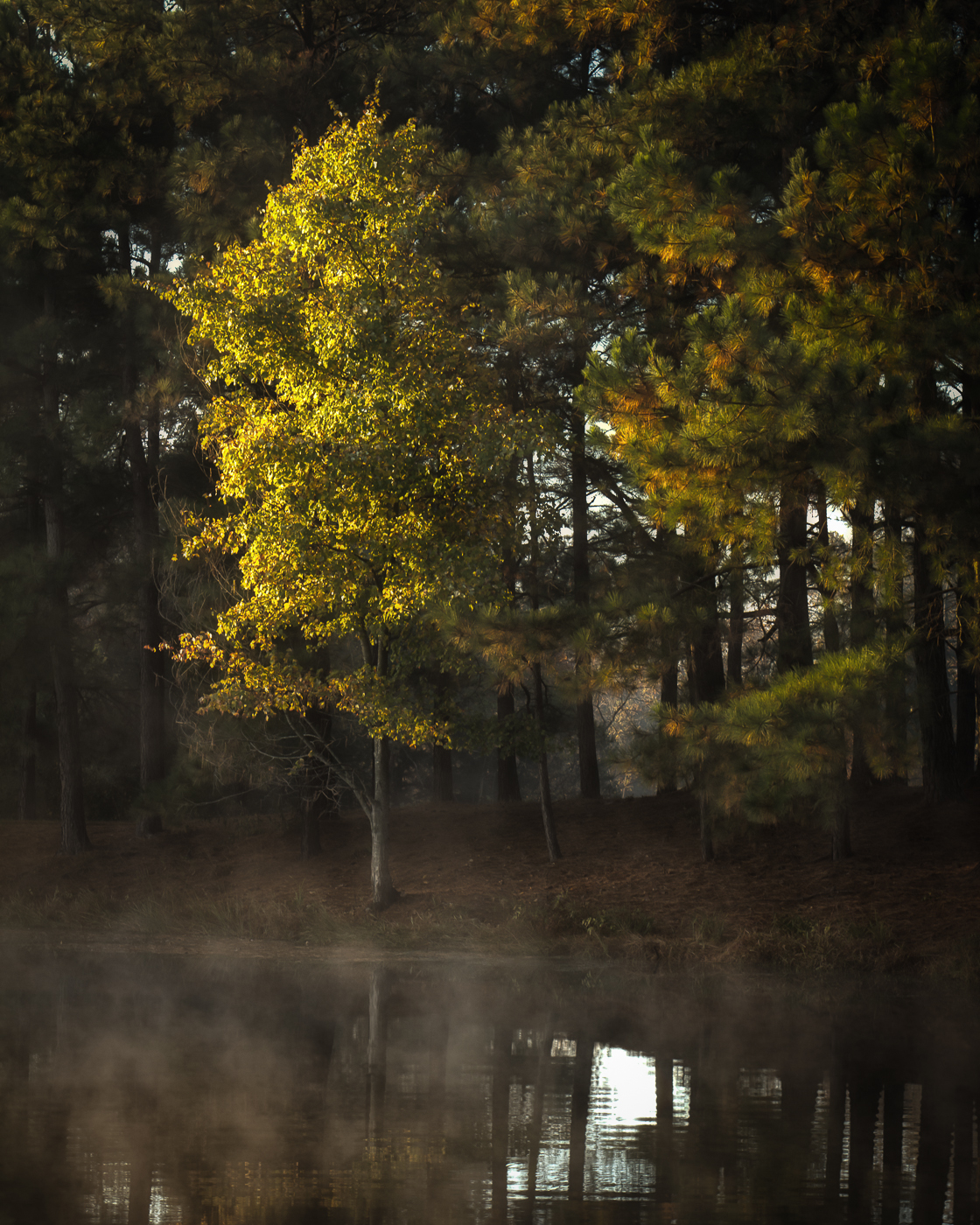 First Light Glow – Tree – Photo
I was testing a camera for a friend of mine. They wanted to know what I thought of how it handled and how good the files were, so I thought the best way to test it was to shoot it.
Well, I headed back to our pond early one morning and was just shooting around. I wanted some images to take into Lightroom and see how far I could push the files. It's the first thing I do with a new camera, take some RAW images and just see how much pushing it takes to break the files down.
Once I opened the files in Lightroom I quickly noticed this one.
I started to play with it and was quite impressed with how far I could push the RAW files… Then I noticed that this was one of a few that I had taken that morning with my regular camera.
The little camera I was testing for my friend did quite well, in fact I purchased one myself a few months ago. But at the end of the day this was the "keeper" from the morning shoot.
Technically – In Terms of Processing
I started out working in the Develop module in Lightroom and got the tree looking about like I wanted it. Then I took the image into Photoshop for some dodging and burning… (I still like to dodge and burn in Photoshop vs using the brush in Lightroom) The image went back into Lightroom where I tweaked it a bit more before finally running it through a few settings in Nik's Color Efex.
Then I grinned. Because I didn't have to work on the image very long. And I was happy with the results.
Thanks for stopping by!
Eldon