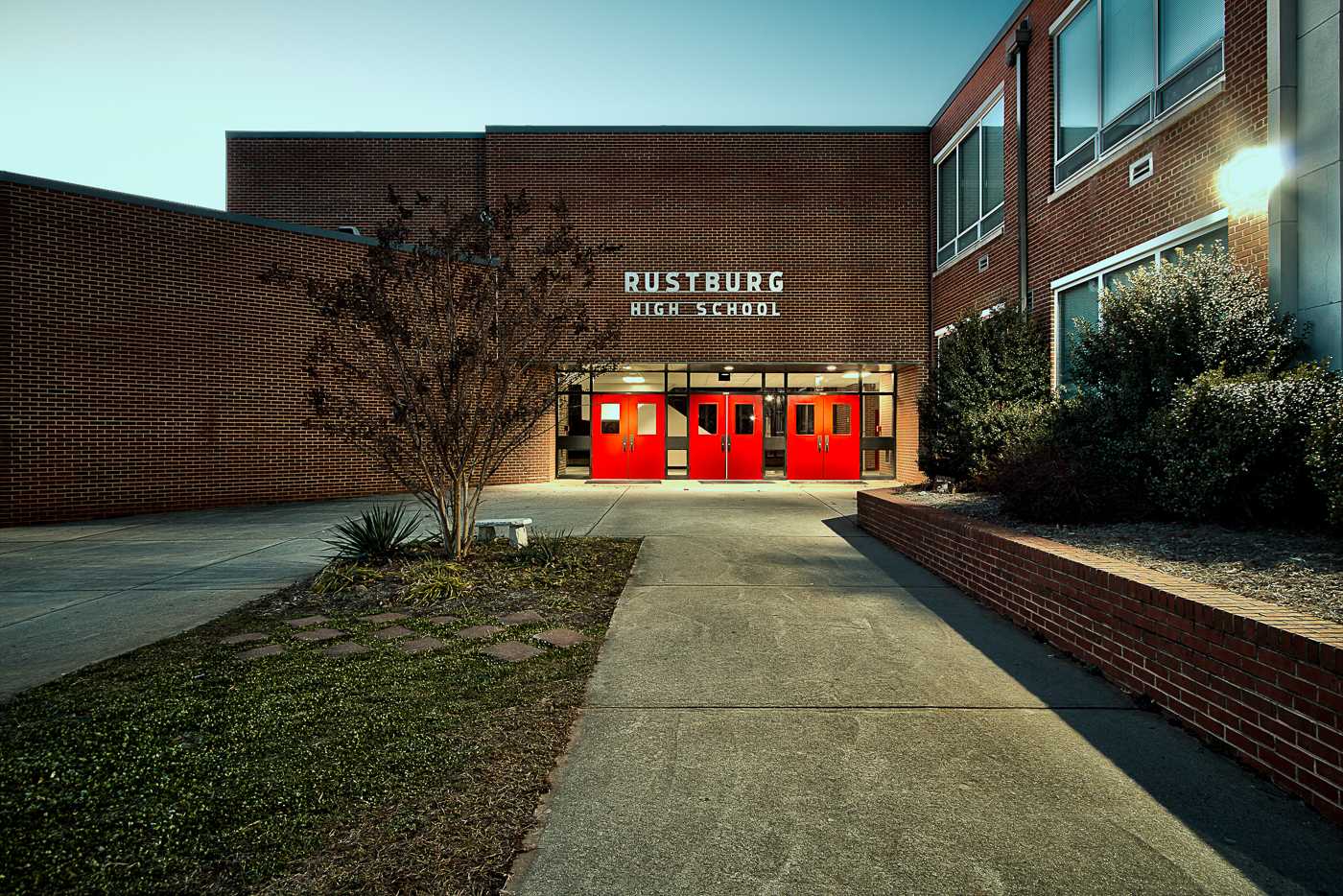 Rustburg High School – School – Photo
I've lived almost all my life in a this part of the world. However I didn't attend the local public school, instead the church that I attend has a private school that I attended for 12 years.
Now don't get me wrong, I really appreciate my Christian education, but there has always been something in me that thinks it would have been interesting to go to a local public school.
Anyway, schools may not be the most beautiful buildings in the world but they can create some unique or interesting architectural images.
Technically – In Terms of Processing
I still struggle to make the HDR process work well for me, but when I first got into playing around with it I definitely made a bunch of really bad images. This one turned out ok… but for this one that turned out ok, there are probably 25 that didn't.
Anyway, this is an HDR image, so I used a bunch of different exposures… maybe 5 or 7. Each exposure being 1 step apart from the one before it. I believe I did all the HDR merging and tone-mapping in Photoshop this time (instead of working in Lightroom with a 32 bit tiff that was created with Photoshop's merge to HDR feature.).
I did need to do a fair bit of cleanup on this image. HDR tends to cause lots of little things that need to be cleaned up, so keep that in mind if you decide to try to figure the world of HDR out.
Other than that I believe I did make a few tonal and color changes in Lightroom.
That was about it!
Thanks for stopping by!
Eldon