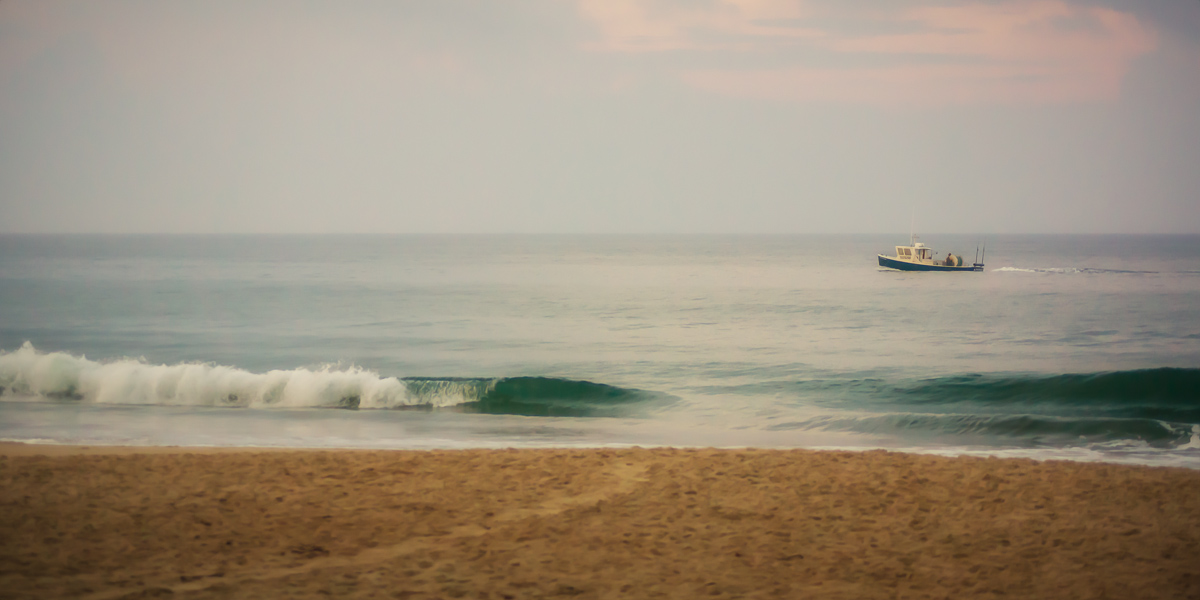 Boat Job – Boat – Photo
Good afternoon everyone. I hope your week has started well.
Today's image is, once again, from the Outer Banks of North Carolina. It was fairly early one morning when I took this picture and I thought of how it might be to "go to work" on a boat. Seems like a good place to work, I know I'd go for it… at least for a little while!
Technically – In Terms of Processing
This one was really quite simple, as far as capture and editing goes…
In fact I don't think I went out of Lightroom except for one little thing. I did all my tweaks to exposure, and color inside the Develop module and then headed into Nik's Color Efex and used the "Glamour Glow" to soften and warm things up a bit.
Back into Lightroom I cropped the image and applied a subtle Split-Tone before exporting it for the blog.
Thanks for stopping by!
By the way my nephew refers to the beach as "God's big sandbox…" I think that's a great name.