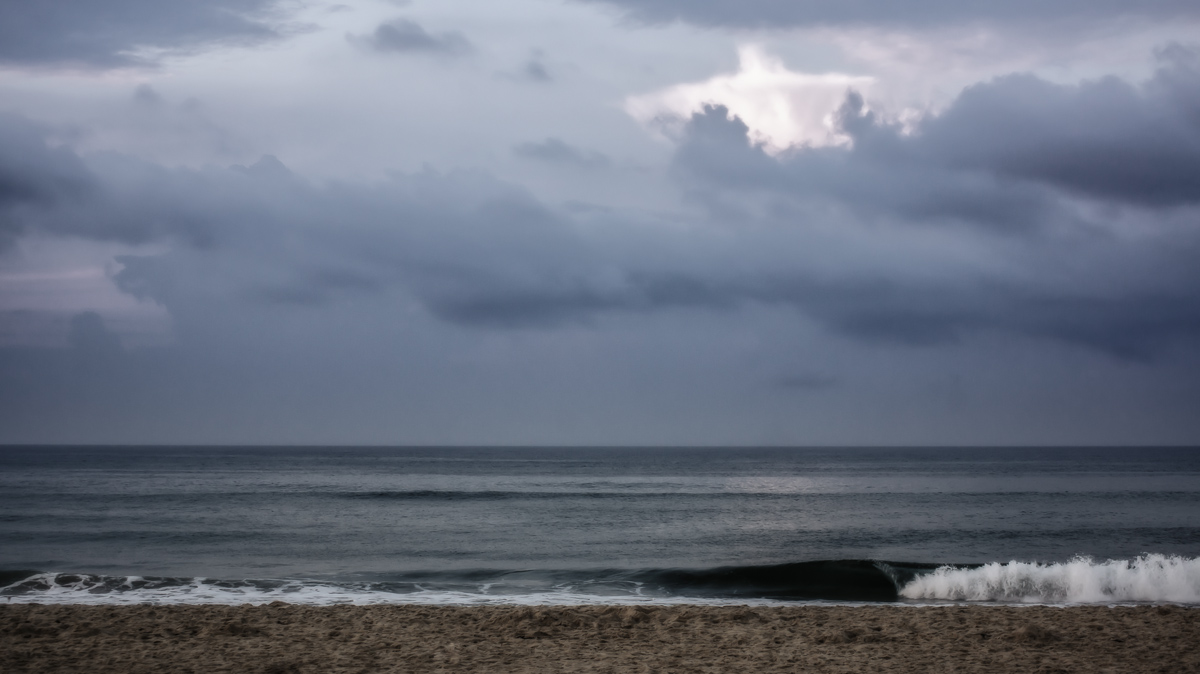 Midnight On The Beach – Outer Banks – Photo
The coming days will feature a number of images that will have a number of things in common. Water. Waves. Beach.
This is a direct result of spending a few days at the beach in North Carolina with my family. A lot of the days I left my camera inside, but I did get out a few mornings and evenings and am quite happy I did.
Technically – In Terms of Processing
Again I will have to kind of plead the fifth on some of these images. I worked through most of them last fall, so I don't remember all the details of their creation, beyond the basics. I do want to give you more information in the future (as I post stuff that is more recent).
I do not believe this is an HDR image. So it is from a single exposure (moving water usually causes HDR programs to choke a bit, it can be done but is more difficult.) I did shoot the frame with a tripod, not because I needed to but because I had it on a tripod and didn't feel like taking it off.
I also don't remember if I did this or not on this image, but on a number of images like this one, I went into Nik's Color Efex and used a preset called Midnight on a very low scale… it did something nice to the image.
I also believe I desaturated this image some (in Lightroom) and then darkened (burned) some parts of the image to make the wave on the right "pop" a little more.
That's most of it. Thanks for stopping by!
Eldon