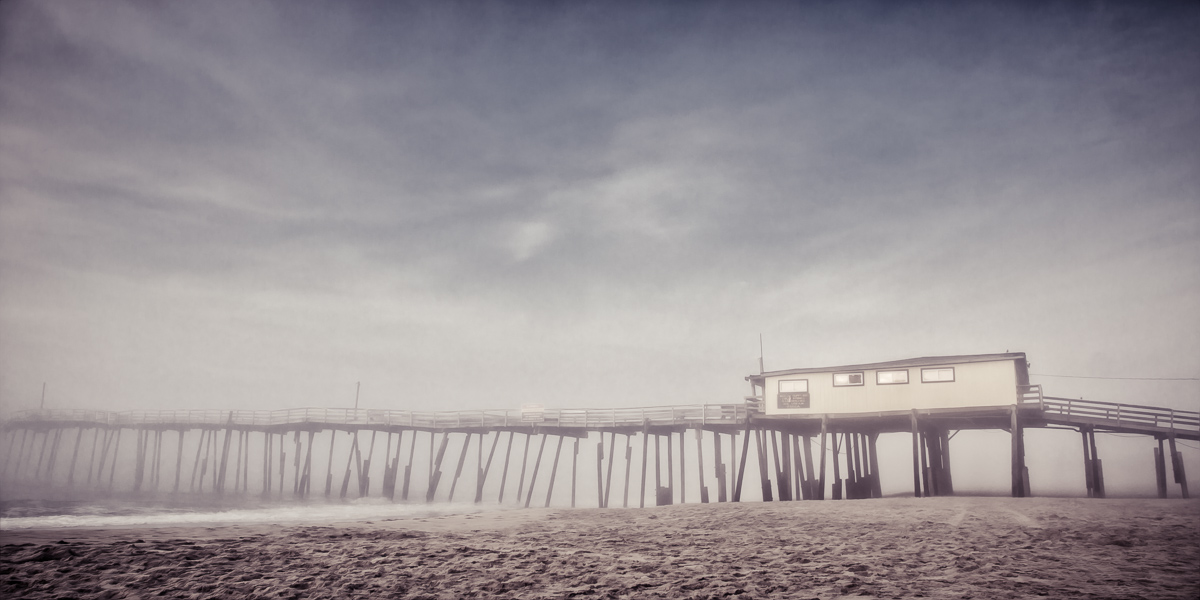 Pier to Some Where – Video of Edit – Pier – Photo
Another one from the outer banks. (there are a few more:) This was early one morning, it was a bit foggy, but rather beautiful anyway.
In Terms of Processing – Technically
First off I shot the original exposure bracketed sequence on a tripod. Then… well… just watch and see…
I thought it would be interesting to occasionally do a screen cast of what exactly I did to a photo to get the image that I ended up with. So I guess that's what you get today.
I did reprocess the image from start to finish, the end result is a bit different but the technique and stuff still applies.
This is my first attempt at a tutorial sort of thing. I will warn you there are a few things that aren't perfectly done in the video editing side of things… Remember this is my first attempt. 🙂
Thanks for stopping by,
Eldon